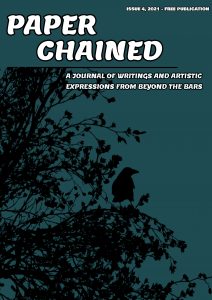 Click the image above to read the fourth Issue of Paper Chained online, or read below for other access options. If you would like to donate to support this publication please click here.
HOW TO ACCESS
Read online
View online here.
Download PDF
You can download the PDF file here.
Print Your Own
If you would like to print your own copy, we recommend printing with booklet print, double sided, flip on short edge, A3 paper size.